Climate Evangelists Are Taking Over Your Local Weather Forecast
Posted: April 27, 2017
Filed under:
Uncategorized
Leave a comment
"Part of meteorologists' reluctance to talk about the climate stems from the treacherous tools of their trade. Meteorologists learn very quickly that weather models are messy. Some no doubt sour on finicky climate models because of this experience. If short-term weather models make mistakes, it may seem reasonable to assume that a model projecting into the next century is ridiculous.

"Meteorologists are used to looking at models and being burned," says Paul Douglas, a former TV weatherman-turned-serial entrepreneur, who recently published a book on climate change and faith."

Nice & quick recommended read via Science Matters…

Important read too when distinguishing between climate and weather and propaganda and news…
Science Matters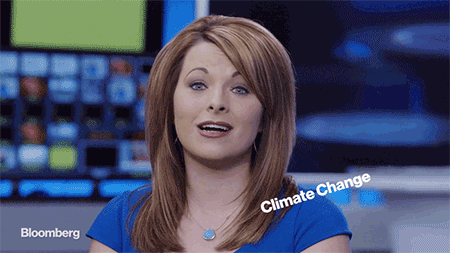 The battle by alarmists for hearts and minds is extending to many fronts, including recruiting family doctors, and in the case of this post, media weather reporters. Surveys have shown the meteorologists are not more convinced of global warming/climate change than is the American public (a slight majority). But efforts have been underway to convert them and use their telecasts and columns to promote climatism.
A balanced and analytical report appears in Bloomberg (an interesting place for such independent thinking).  Climate Evangelists Are Taking Over Your Local Weather Forecast Excerpts below.
Amber Sullins gets a minute or two to tell up to two million people about some extremely complicated science, using the tools of her trade: a pleasant voice, a green screen, and small icons denoting sun, clouds, rain, and wind. She is the chief meteorologist at ABC15 News in Phoenix, so her forecasts mostly call for sunshine. Within…
View original post 706 more words
---